Rapid Performance Solutions with our Glazing Systems App
Build Your Glazing System In Seconds
1. Layouts
Select and size panels such as awnings, sliding doors, and fixed glazing
2. Framing
Specify from a range of real framing systems by framing position, depth, and thermal performance.
3. Glazing
Specify thousands of glazing products from trusted suppliers.
What is a System U-Value Calculation?
A System U-value calculation involves both the thermal performance of glass and its surrounding framing. Our Window App takes the complexity out of this calculation to provide you with a simple and flexible U-value tool that generates results in a matter of seconds.
What is a good U-value for buildings?
As the demands of the National Construction Code increase, the importance of higher-performance glazing systems is magnified. Moving forward, glazing System U-values lower than 2.0 W / m2.K will be typical, among a number of other improvements, including wall system R-values.
Your Guide Through NCC 2019 Section J
1. Navigate Compliance
Our Glazing App and Guide take the headaches out of meeting the often complex requirements of the National Construction Code 2019 (NCC 2019).
2. Design Concepts
Wall and window thermal performance is critical in NCC 2019. Explore how these values interact based on window to wall ratio and how your project will be affected by the new changes.
3. Glazing
Discover thousands of glazing products from your favourite suppliers
Calculated in accordance with ISO 15099, THE Standard for window performance assessment
Access thousands of glazing and framing products from your favourite suppliers
Understand how your design stacks up against compliance in the National Construction Code
Detailed reporting to communicate with stakeholders
Flexible Layouts
Create your layout in seconds with the Glazing App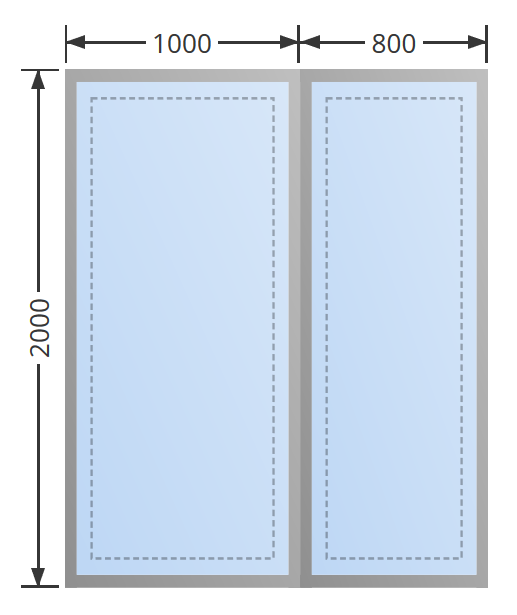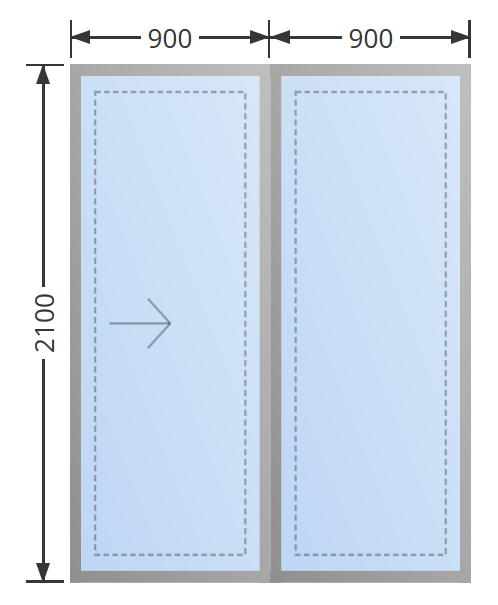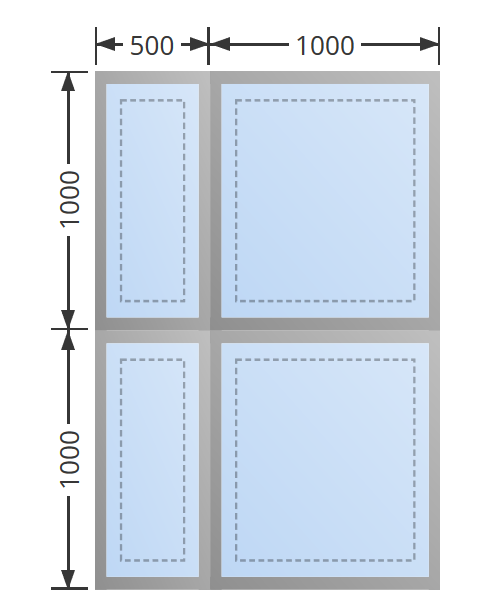 What is a thermal bridge?
Thermal bridging describes a design or construction detail where there is a direct connection between the inside and outside through one or more elements that are more thermally conductive than the rest of the building envelope. Thermal bridges can occur at several locations within a building envelope. Windows and doors, especially frame components, remain a weak point in construction, commonly leading to thermal bridges that result in high heat loss and low surface temperatures on the interior side of the building envelope.
What are thermal breaks?
A thermal break is a material of low thermal conductivity placed in an assembly to reduce or prevent the flow of thermal energy between conductive materials. In glazing systems, thermally broken refers to frame products that have a low thermal conductivity material to avoid unwanted heat loss or gain, and lower condensation risk. Market dependent, thermal breaks of PVC, neoprene rubber, polyurethane and polyester-reinforced nylon are used for improved thermal performance. A thermal break, separating the external and internal framing elements is at a minimum 5.3 mm thick and can be up to 25 mm or more, with the polyester reinforced nylon varieties.